Eating at home is an everyday part of our routine, but cooking is not everyone's cup of tea. The solution is a delivery service that simply brings your favourite meal to your home. Most of the time, with so many providers, it can be a gamble to find the perfect takeaway, flyers can accumulate and old favourites can get lost in the clutter. 
 
It can be better. We know what makes a good delivery service.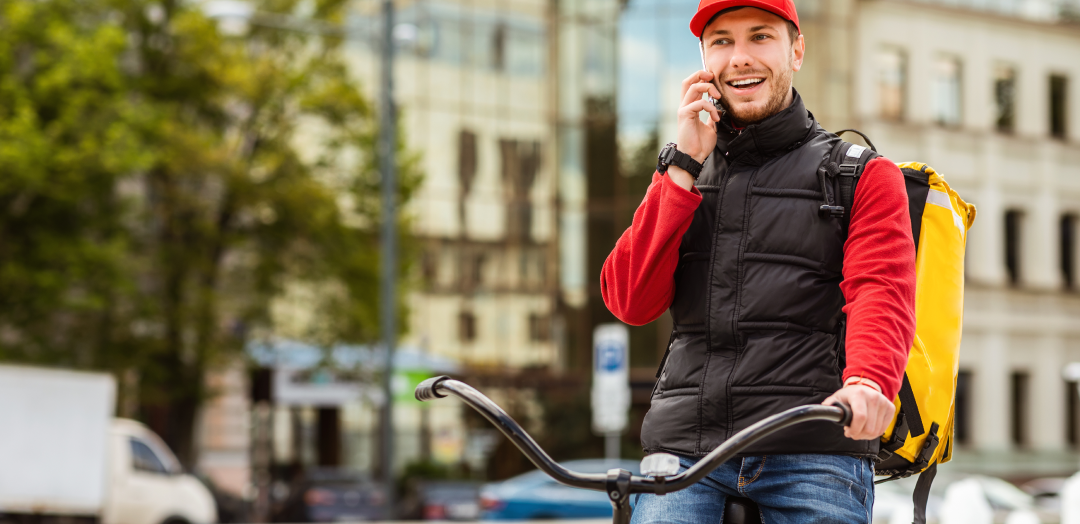 Get out of the paper chaos 
The most important thing is to free the customers from the chaos of paper slips. We live in the 21st century, so the menu should be available on the web. And it should be easy to find without people having to search for it for a long time. It should also be clearly laid out, sorted by category. Your restaurant should stand out amongst the crowd.
A good way to do this is to add pictures of the different dishes to your menu. Sure, they can be described excellently using keywords but customers are more likely to click on a picture they find appealing than read every description for different dishes. They want to know what the pizza looks like. How much cheese does the delivery service use, how much edge does the good slice have?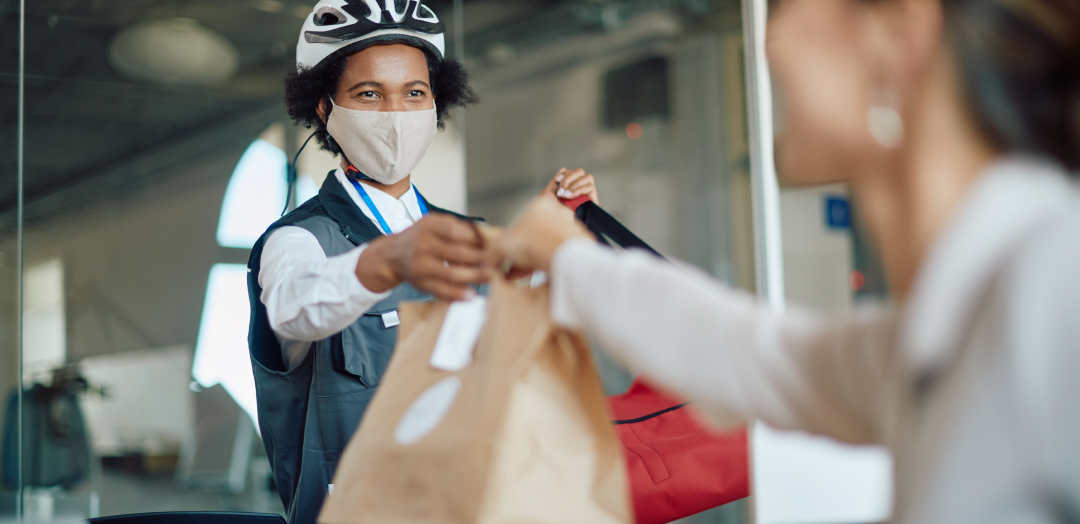 Easy ordering 
So, we've managed the selection. But how are the hungry people supposed to tell us what they want? Are they supposed to wait in the queue for ages and order in person? Many customers prefer conveniance over driving to a restaurant to place their order. It has to be as simple as possible. Nobody wants to click through countless menus any more. Customers want to get there quickly – and personalise their order in as few clicks as possible. Not everyone wants their order right away either, the option to pick and choose a delivery time which suits the customer best is also important.
In addition, delivery services with an online shop should be accessible by mobile phone. Ideally with the help of an app. That way, hungry people can order their food while on the move – and enjoy it at home. It goes without saying that this small programme must also be easy to use. No one wants an app that is not optimally adapted to the smartphone's operating system. A programme that integrates itself into the environment, on the other hand, is gladly used. And of course, the actual online presence must also look good on a mobile device – and function perfectly.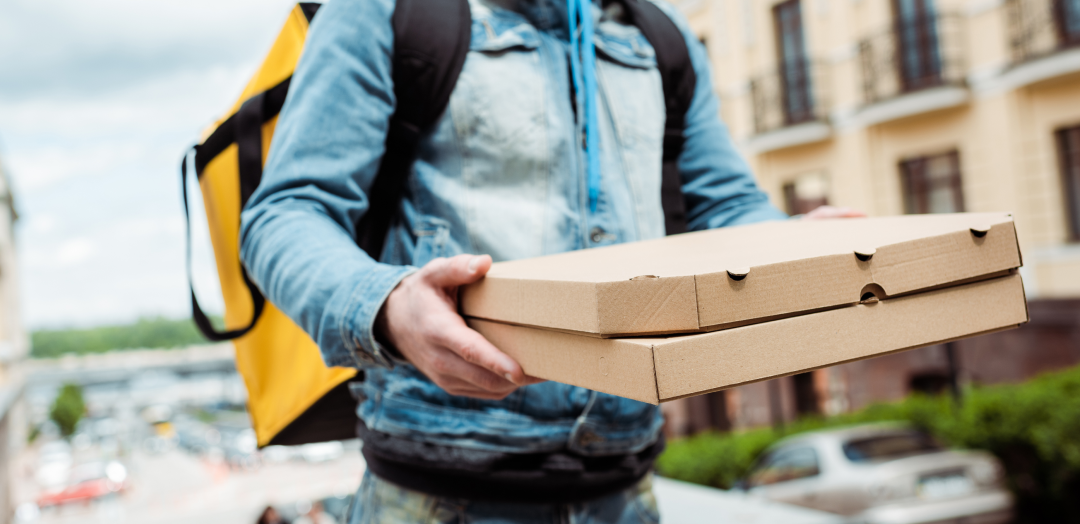 Payment

without

worries
Once the order is in the shopping basket, it's time to pay. And of course this must also be as simple as possible. But there is another aspect to consider here. The whole process must also be secure. A good shop integrates a service provider that customers know, use and trust. Paypal is a popular service provider. But it is not the only way to pay on the internet Giants such as ApplePay, GooglePay etc are also an option to consider for their ease of use and secure systems.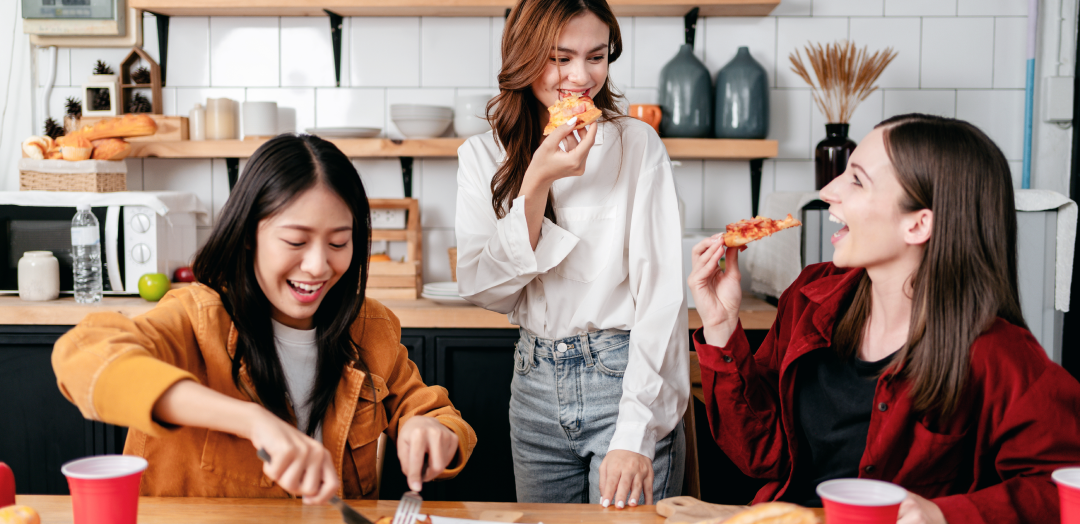 Happy customers come again  
So, now the first order is in the box. The customer certainly liked it and enjoyed it. Now it's time to make sure they come back. The easiest way to do this is to entice the user to create an account on the website or app. The process needs to be simple, customers will only want to disclose the necessary details – their email address, mobile phone number, and address to make ordering again an easy experience. This way, the customer can also be reached for promotions if given the option to opt-in.
Another addition may be a digital stamp card. Users are crazy about these discount campaigns and they are likely to remain loyal to the shop because of them. Who is not happy to receive a free product with the sixth order? That's how you create loyalty and repeat orders.
 
Accessibility 
Even if your website and app are simple to use, someone will always need that extra bit of help. A good service means that you can reach someone who is readily available – by chat, by e-mail or by phone. But above all, they get competent help from friendly and patient staff. It's vital your website and app have this contact information available.