Email Marketing
We send seasonal emails on behalf of your business, but you are also able to create bespoke campaigns.
Sign up here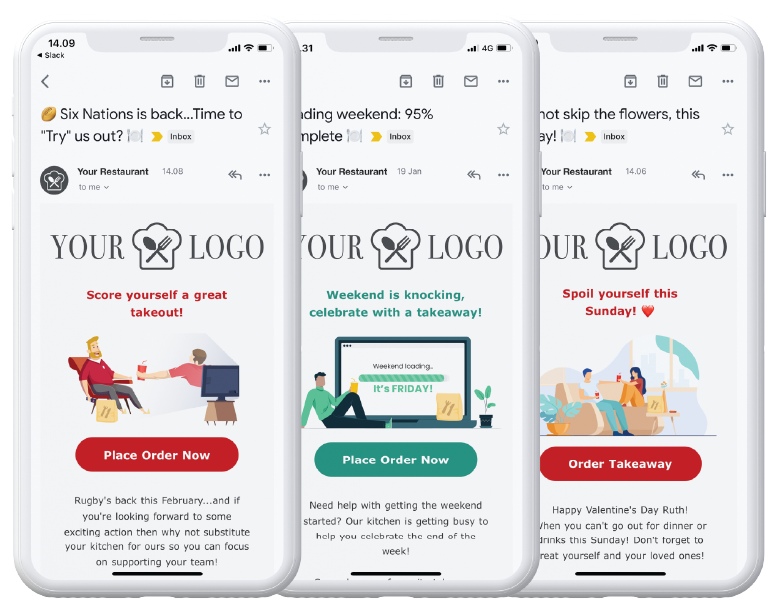 Personalised Campaigns are created to generate more orders
We use data to engage with your customers on the right time
We will send emails whenever there is a relevant date as Christmas, Valentines, or major sport events
Welcome your new customers
Give a discount for their second order so they keep returning to you.
Activate the "Sleeping customers"
Send a special offer to your inactive customers so they are back up again.
Boost your orders with new emails
It's important to engage with your customers, they are the key of your business.
Reach more customers with New Email Flows
Sign up for new email flows so you don't lose your customers.
If you have an interest in sending a welcome discount or a wakey offer to your customers, fill up this form.