Google My Business
Google My Business is your online Business Card. It should drive traffic to your Official Website.
Confirm GMB Access
What is Google My Business?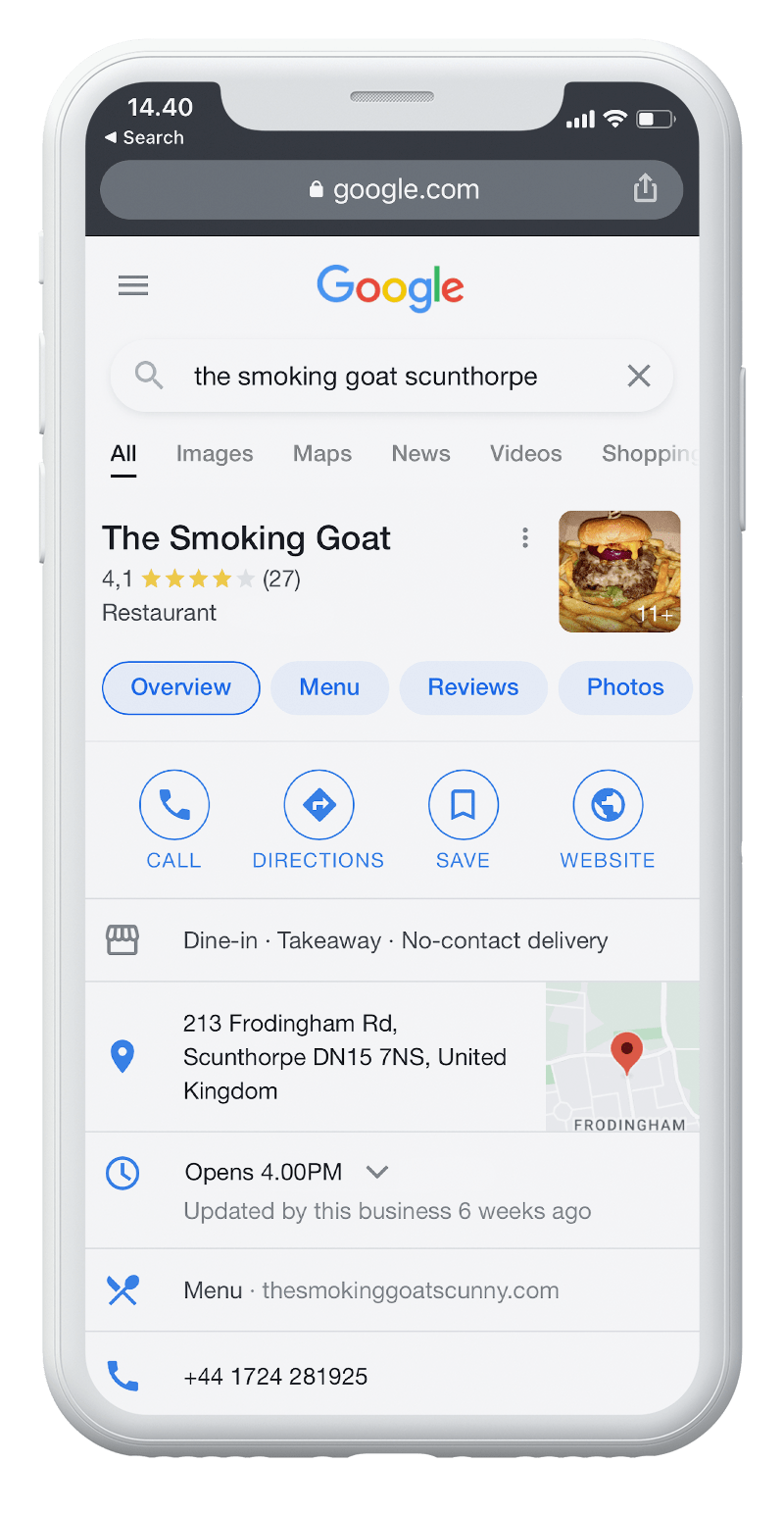 Link to your Official Website
Details about your Ordering Options
We can manage your online presence on Google:
Direct Traffic to your Website
The first thing the users see when they are searching after you, therefore you need to redirect them to your official website.
Update Opening hours
We make sure that you have the correct information displayed on your Google My Business.
Update photos
There is a great opportunity to share pictures from your menu. We make sure you look good!
Promote your Campaigns
If you have any offers available on your official website, we can make sure to display them here.
Reply to Negative Reviews
You might get negative reviews from your customers, it's good to give them a heads up.
Add features like Dine-in
We offer you the chance to add features to your account, like: dine-in service, table booking or google ordering, directly from Google My Business.
Verify Your Google Business
With the right access, we can optimise your Google Business page and help you reap all the benefits. And don't worry, you will keep control of your Google account at all times!
If we don't have access or you are unsure, fill in the form, and our Google team will be in touch to assist you.