"My Business is a Mobile App for takeaway owners created to optimise their business. A brand new tool giving local business owners the online independence they always needed.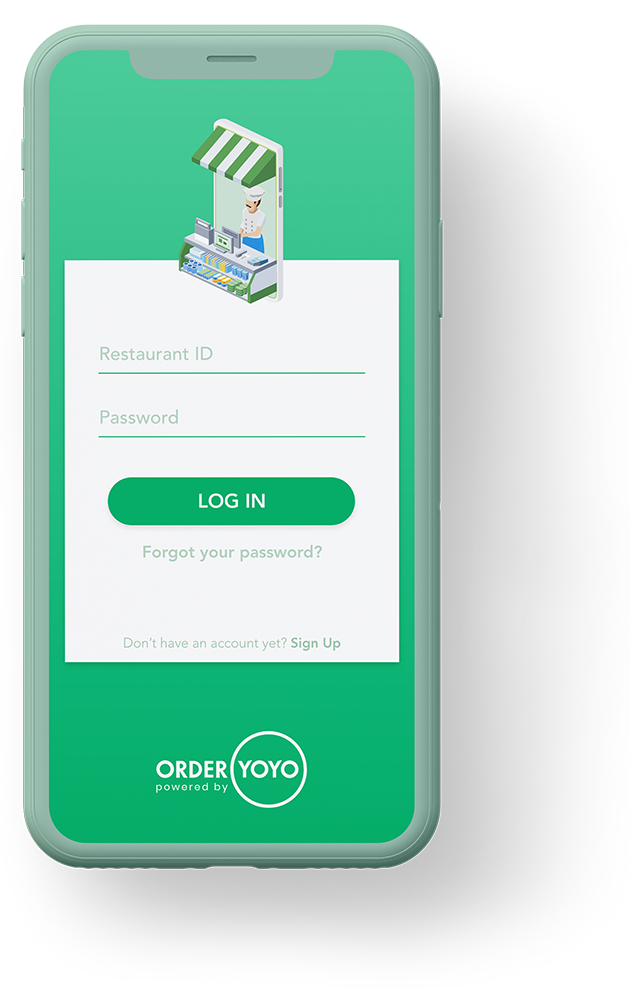 Easy Log in
Log in with your Restaurant ID. The password is the same as your Partner Centre.
Manage your Restaurant Online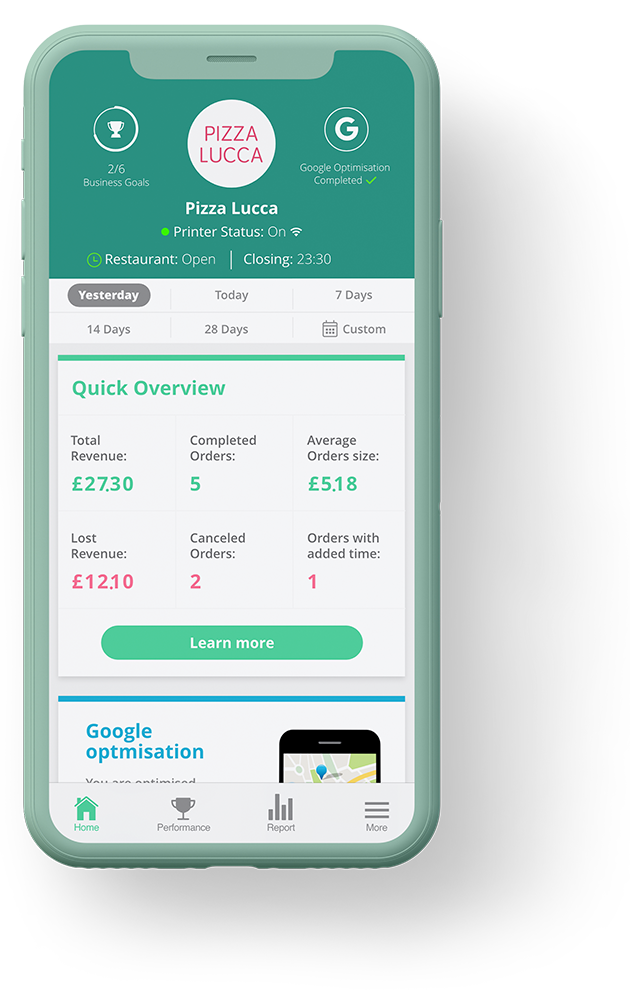 Restaurant Status
Logo, Opening Hours, Printer Status, Google and Business Goals
Orders Overview
Choose a date and view your completed and cancelled orders.
Take charge of YOUR Business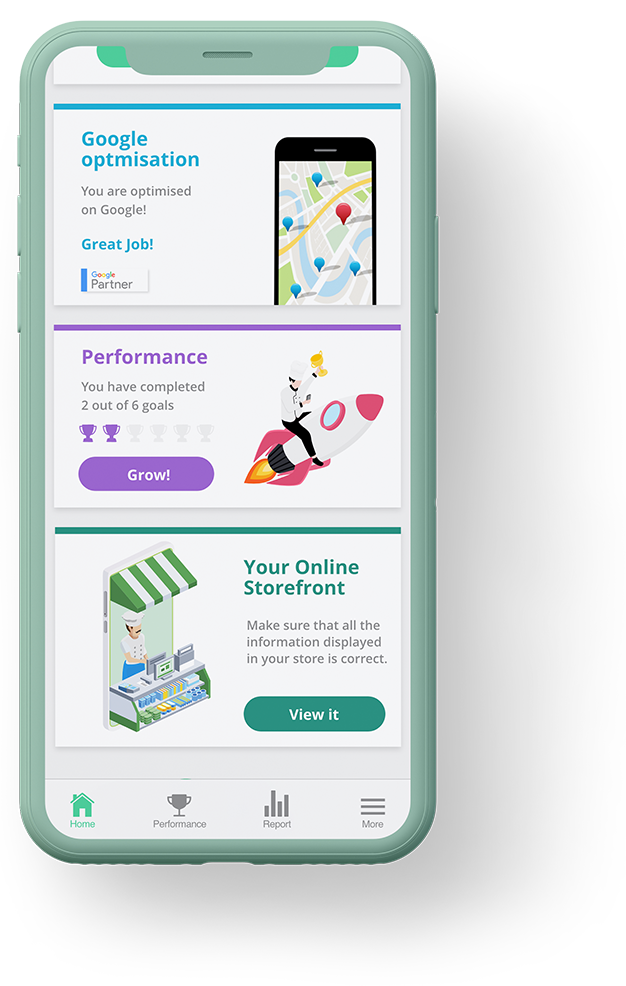 Google
Make sure your Google is Optimised.
Performance
Reach your goals and grow your business.
Your Storefront
Visit your website and make sure that is all updated: Menu items, Pictures, Opening Hours…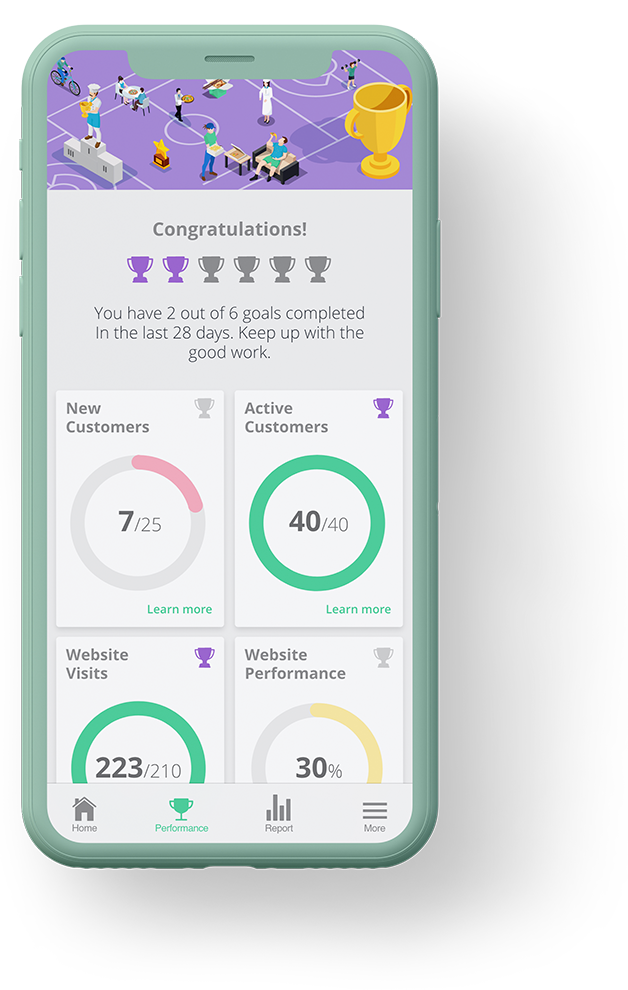 Goals
Reach your goals, collect your trophies and move to the next level!
Improvements
Check which areas you need most improvements and learn how to reach the goal.
Monitor your online orders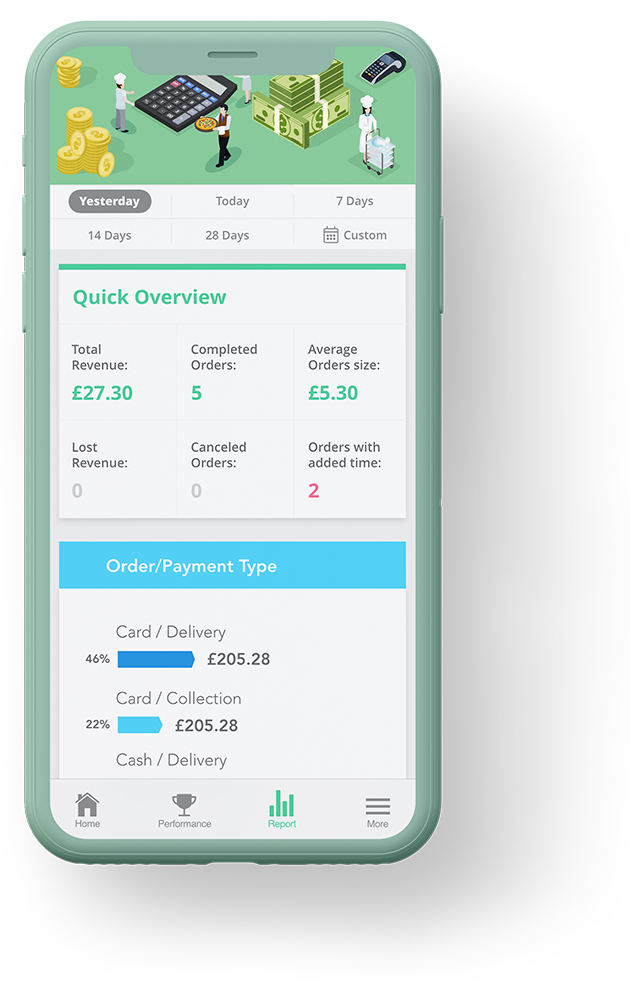 Check your online orders.
Track order types, most sold items and top delivery locations.