Owning a takeaway is the dream of many people. Self-employment as a diner owner with a low initial investment sounds tempting and can be a first step towards financial independence. After all, the demand for quick snacks on the go is higher than ever. However, not all takeaway and restaurants are the same and, as with the opening of any catering business, there are some guidelines to follow. In this article, you can find out what types of diner concepts there are.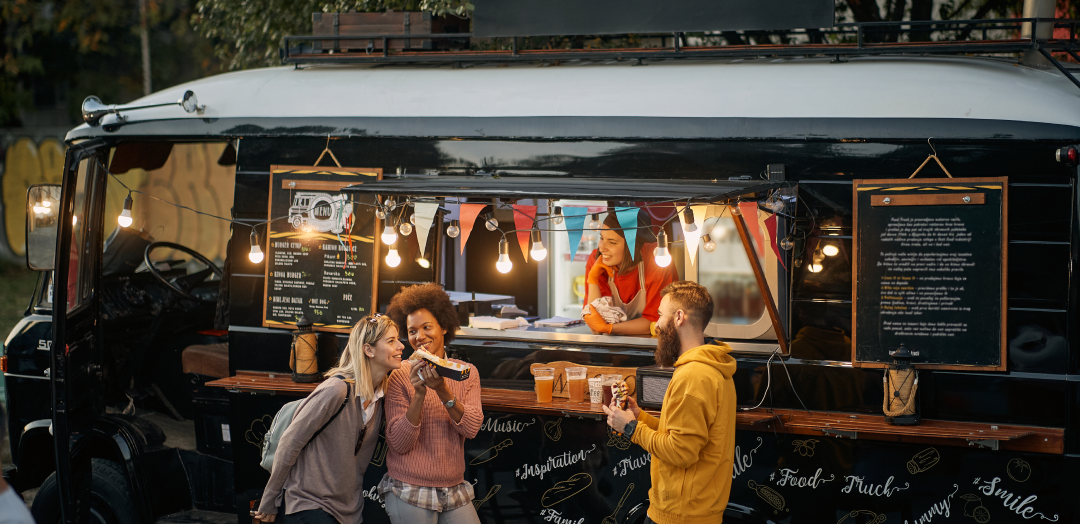 Takeaway Location: Fixed vs. Mobile 
In contrast to classic restaurant, a Takeaway differs in that only a very limited selection of dishes is prepared in a small space and are offered to customers for quick consumption while standing or to go. Typically, such a snack bar has a fixed location, but there are also mobile variants, so-called food trucks, which change locations. 
The question of whether your Takeaway will change location as a mobile food truck or whether it will stand at a fixed location should be clarified first. All further decisions, requirements and specifications are based on this. After that, you can focus your business plan on your concept. 
If your diner has a fixed location, you should first carry out a location and target group analysis to ensure that there is enough foot traffic and target audience at the chosen location. It is also important to get an overview of which competitors are already active in the vicinity.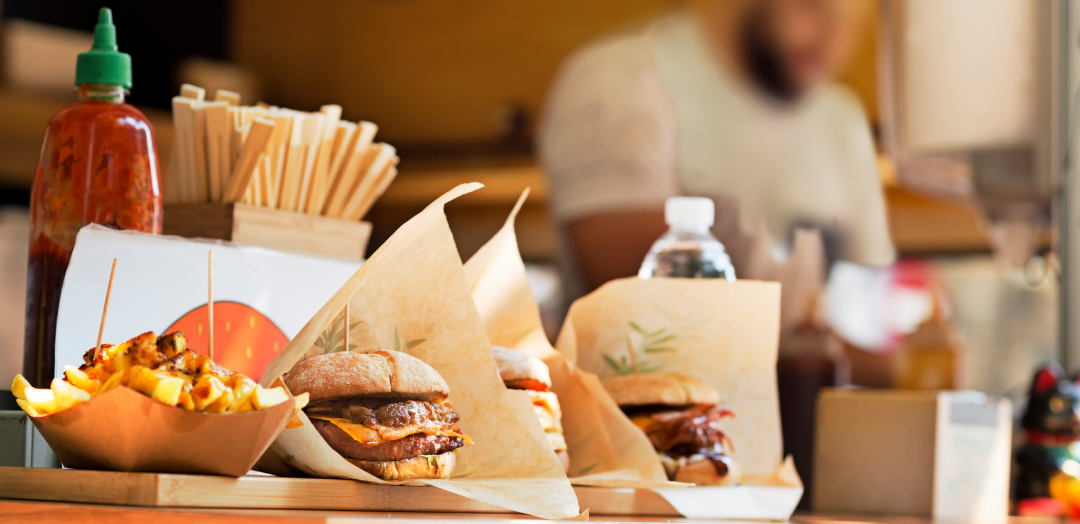 Possible locations for your Takeaway 
It is unlikely that a customer will make a diversion from their usual route to get a quick meal – so you need to cover your sales mainly through walk-in customers and foot traffic. Consider those around the location; residents, workers or people attracted by other types of businesses or attractions. 
Locations for your business can be:
Car parks in industrial areas (e.g. in front of a hardware store) are proven locations for snack bars, as many customers need a quick to go option when working.
Pedestrian zones and public transport stops or Park and Ride car parks can also be good locations for diners, as many potential customers pass by here.
Locations near large commercial or office buildings. Here you have the opportunity to reach customers during their lunch breaks.
Take a look at the business and culture around you, a location near bars, concert halls or nightclubs can also be a target location for late night on the go meals and snacks from local foot traffic.
 
Important:
No matter what kind of restaurant you want to open: First you have to go through a number of official procedures and obtain important permits. This also applies to a mobile or stationary diner, because it must meet all applicable legal requirements.
 
Tip: 
Even if you professional qualifications aren't necessary, experience in the restaurant business, especially in another Takeaway, is an advantage before you start your own business. A certain amount of basic commercial knowledge is also recommended.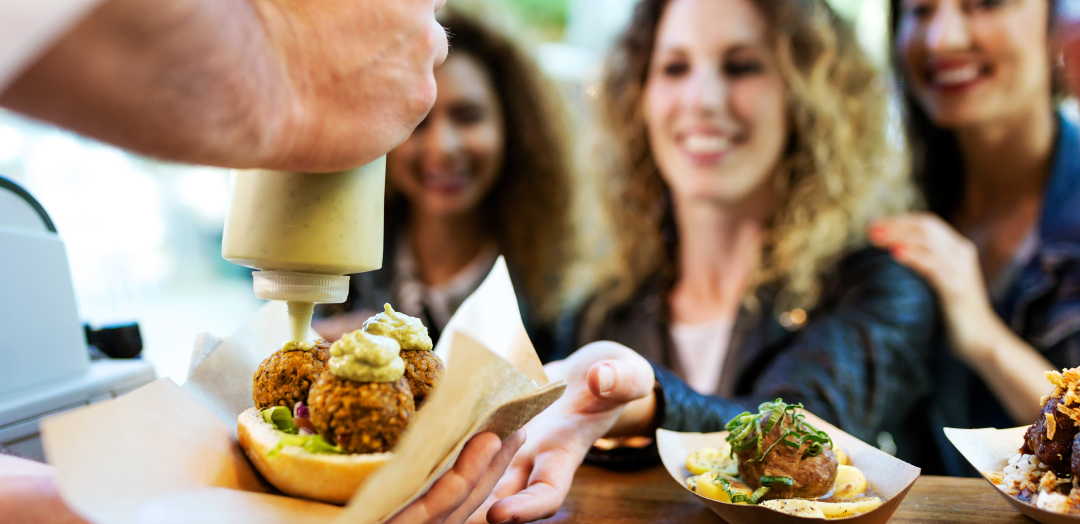 Legal Requirements
In the United Kingdom, takeaways and snack bars are subject to certain legal requirements in order to ensure that they provide safe and hygienic food for their customers. These requirements are designed to protect public health and prevent the spread of food-borne illnesses. 
One of the key legal requirements for diners and snack bars is to register with the local authority or environmental health department. This registration process involves filling out a form and paying a fee, and is necessary to ensure that the business meets the necessary health and safety standards. 
Once registered, diners and snack bars are required to comply with a range of regulations relating to food hygiene, including the Food Safety Act 1990 and the Food Hygiene Regulations 2006. These regulations cover everything from food storage and preparation to cleaning and pest control. 
In addition to these regulations, you are also required to display certain information for customers. This includes the business name and address, the food hygiene rating (if applicable), and any allergen information relating to the food being served. 
Finally, takeaway businesses must also ensure that their staff are trained in food hygiene and safety. This includes basic training on topics such as hand washing, food storage, and cleaning, as well as more advanced training for those who handle and prepare food. 
Food trucks must also have a valid street trading license from the local council in order to operate legally. This license typically includes conditions relating to the hours of operation, location of the truck, and compliance with health and safety regulations.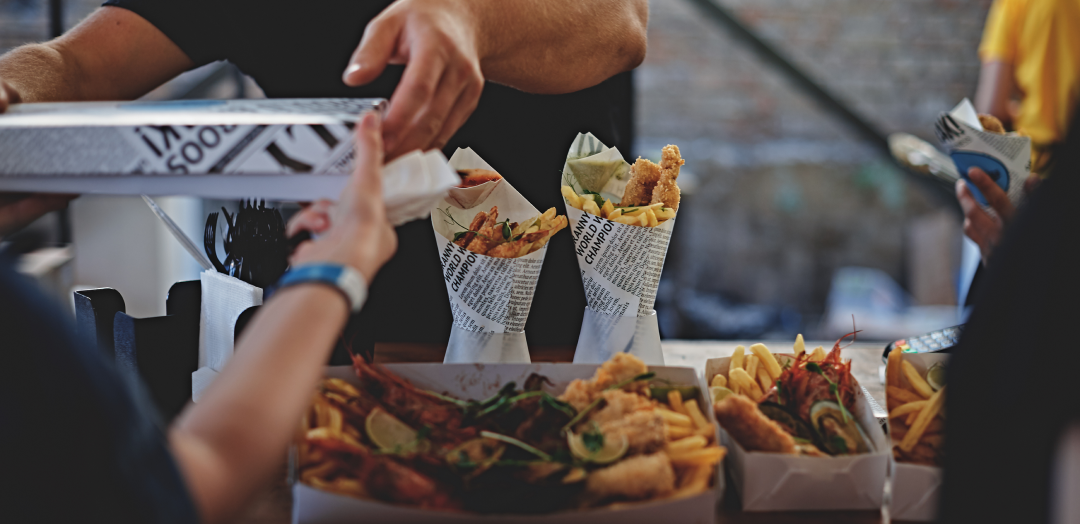 Costs to open your own Takeaway 
Of course, the costs for a snack bar or diner won't be a one time lump sum. It is therefore all the more important that you calculate all running costs and purchase prices as precisely as possible in your business plan so that you can determine your target turnover. Don't forget an overview of your own living costs, after all, you want to finance your livelihood with the income from the snack bar.
The most important fixed costs  
• Staff costs
• Rental costs
• Living costs
• Cost of goods
• Energy
• Insurances
• Loans
• Taxes
• Advertising
Staff for your takeaway business
It's important to consider that, in the beginning, you will most likely do a lot of the work in your restaurant or food truck yourself. However, as the business progresses, the day will come when you will have to hire staff to cover the working hours and tasks required to run the business. Therefore, you should determine the possible staff costs in the business plan right at the beginning and include them in the calculations so that this cost is also taken into account in the budget breakdown. This is the only way to know whether your business can be profitable in the long run and how many staff members you can afford.
 
Insurance for your takeaway business
As the owner of a takeaway, you are responsible for yourself, your staff and your customers. Adequate insurance cover should therefore be an important item in your planning. If your employees have an accident, accident insurance will take care of it. You should also take out public liability insurance to cover your business against accidental damage by third parties. Other possible insurances are legal expenses insurance and shop contents or inventory insurance. The latter covers and compensates for damage caused by fire, water, burglary or vandalism.
Marketing for your takeaway 
Even if a takeaway targets mainly walk-in customers, it is still important to inform other target groups around you (such as offices) about what you offer through advertising. Use social media to draw potential customers' attention to you or distribute flyers in nearby businesses and on notice boards.