Customers primarily search for restaurants and delivery services through the internet. Alongside personal recommendations, online visibility, particularly on platforms like Google, is crucial for promoting your own restaurant and attracting more customers. Whether you run a restaurant or a delivery service with an ordering website, it's essential for restaurant businesses to recognize the vital role the internet plays in advertising and generating revenue.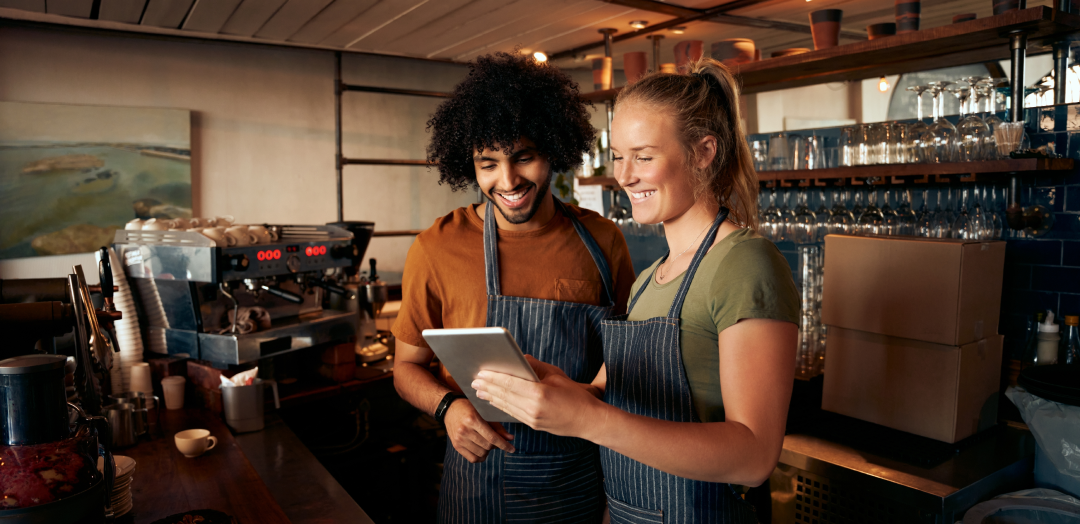 Reasons to Improve the Online Presence of Your Delivery Service
As mentioned earlier, customers usually begin their search for a restaurant on the internet. This benefits both customers and restaurants since online information can be easily updated and made accessible to all at a low cost. Due to the ongoing digitalization, having an online presence has become almost essential for restaurants. Those without a website or well-maintained social media profiles risk losing potential customers. Particularly, a young, internet-savvy audience who is attracted to an innovative website. Therefore, investing in a contemporary and appealing online presence is worthwhile.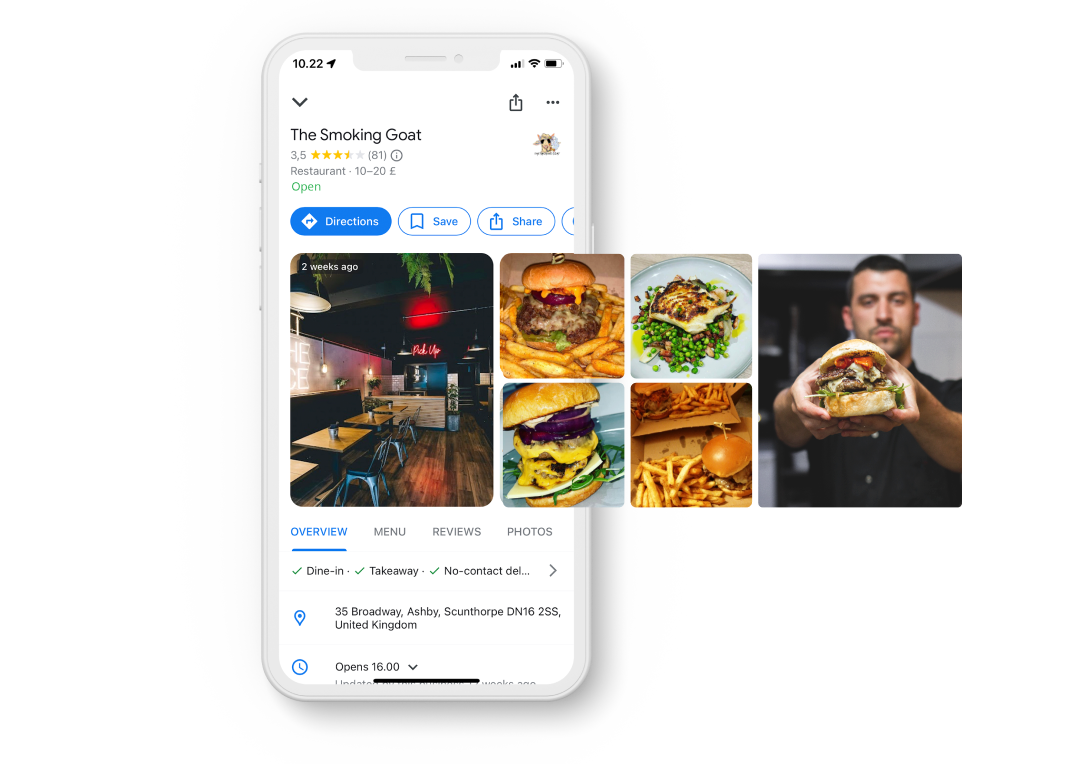 Essential: A Current Google My Business Account
The free Google My Business (GMB) account should be the first step you take to improve your online visibility. Think of your GMB listing as a virtual and, ideally, always up-to-date business card for your delivery service or restaurant. Through the GMB listing, potential customers can quickly access all the essential information about your establishment. Make sure to enter all the necessary details about your restaurant accurately in your Google My Business account and update them promptly whenever changes occur.  
This includes: 
Name

 

Address

 

Images

 

Opening hours

 

Phone number

 

Website, if available

 
Tip: If you have an OrderYOYO shopsystem, we'll handle the maintenance of your GMB listing.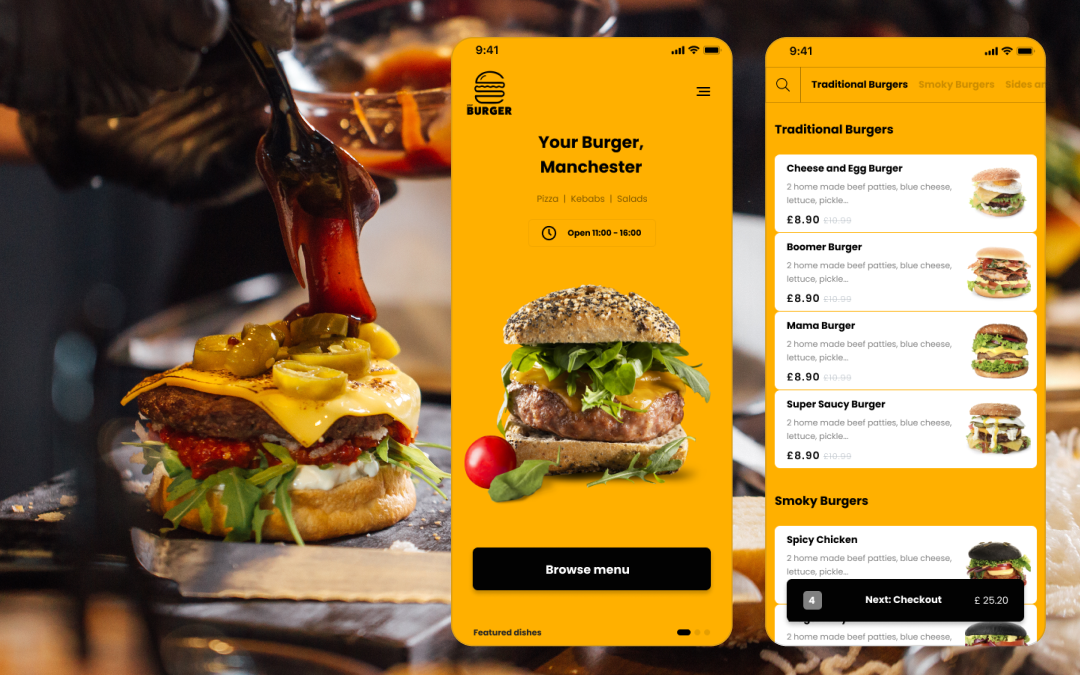 Having a Dedicated Website for Your Delivery Service
Almost 90% of all customers gather information from the internet before visiting a restaurant or using a delivery service. Therefore, it's crucial for you to have a professional website for your establishment that appeals to potential customers. This includes ensuring that all essential information such as opening hours, menu, and contact details are present and up to date on the website. Additionally, the website should be responsive and user-friendly for accessing via smartphones, as most users rely on their mobile devices for spontaneous Google searches. For delivery services, a website with an ordering function can significantly boost revenue by allowing customers to place orders directly with just a few clicks. An attractive design and appetizing images complement your delivery service website. 
The Most Important Elements on Your Delivery Service Website: Current Menu and Opening Hours
An online menu is arguably the most critical information that should be available on a restaurant's website. The selection and variety of dishes play a significant role in a customer's decision to visit or order from your establishment. Without an up-to-date and appealing menu on your website, its effectiveness is significantly diminished. Therefore, showcase to potential customers what they can expect when visiting your restaurant or placing an order through your delivery service. Ideally, customers should also be able to order directly online. In addition to the menu, providing current opening hours (including holidays, special opening hours, or closures) and offering easy contact options for your restaurant are also essential.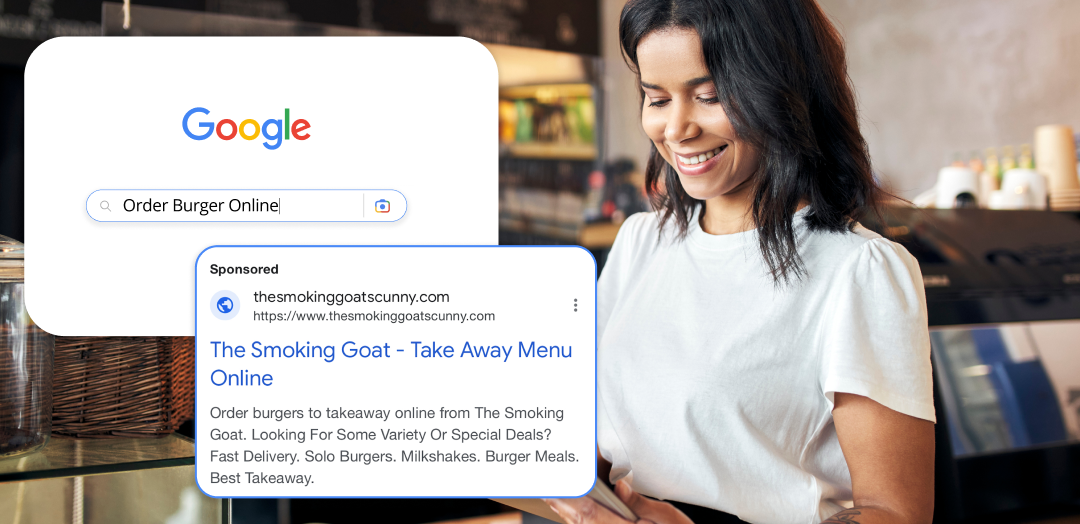 Search Engine Optimization (SEO) for Your Delivery Service Website
When customers enter relevant search terms on platforms like Google or Bing that align with your restaurant's offerings, ideally, your establishment should appear among the top search results. For example, if a potential customer searches for pizza in the area and your website's menu indicates that your restaurant offers pizza, search engines can recognize the relevance and rank your establishment accordingly. Search engines always aim to find relevant pages containing the user's keywords. Therefore, it's essential to ensure that your menu is available as HTML code on your website, rather than in formats such as PDF or images, which search engines cannot process. Another crucial step in search engine optimization is appearing on various listing portals like Google My Business, TripAdvisor, Yelp, and others. Users rely on these platforms to search for restaurants in specific areas and learn more about businesses, offerings, and customer reviews. Being present on these portals automatically increases your relevance to interested users, improving your ranking.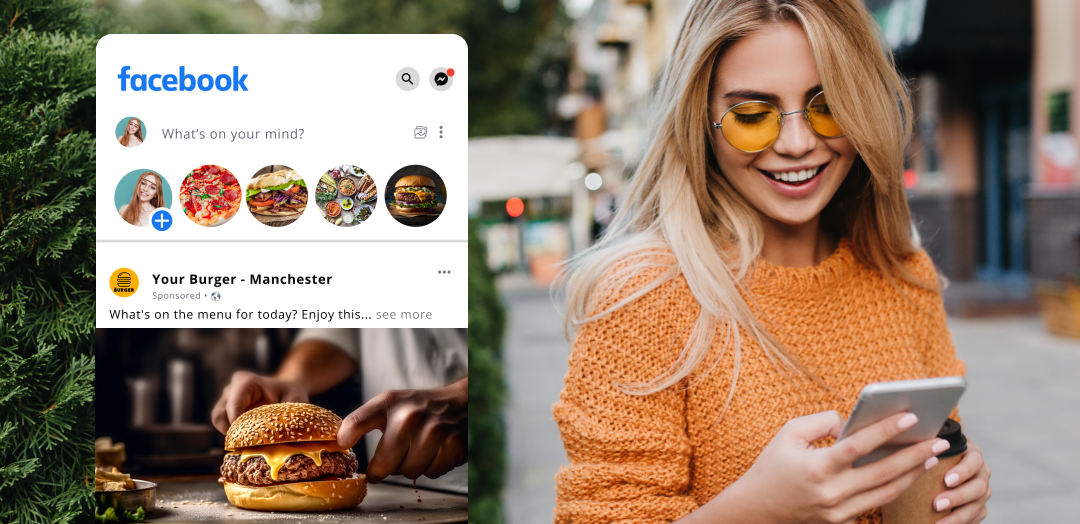 Utilize Social Media to Stay in Touch with Your Customers
Social media channels serve as valuable additional means to increase your online visibility. They also allow you to disseminate targeted information and offers while staying connected with your customers. The choice of channels depends, in part, on your business's target audience, but popular choices include Facebook and Instagram. These platforms enable you to advertise your restaurant effectively with photos of dishes or promotions. If done skillfully, satisfied customers will naturally promote your business on social media by using your hashtags on platforms like Instagram or by tagging their friends. 
Other Factors That Positively Impact Visibility
If your menu includes options for vegetarians, vegans, or other special diets, make sure to prominently display this information on your website, social media, or review platforms. Special offers are increasingly sought after, so if you have rotating daily menus or particularly affordable lunch specials, ensure that these highlights catch the attention of website visitors and social media followers.