The success of a restaurant stands and falls with good staff. From cooks to cleaners and courteous service staff to reliable drivers: all employees contribute to the smooth running of the restaurant and, if they work well, ensure satisfied guests. Unfortunately, the current shortage of skilled workers does not stop at the catering industry. Well-trained and reliable staff is hard to find. Staff shortages are difficult to solve after the Corona Lockdowns. Due to the pandemic, mini-jobbers in particular were often forced to look for other part-time jobs and are now no longer available to the catering industry.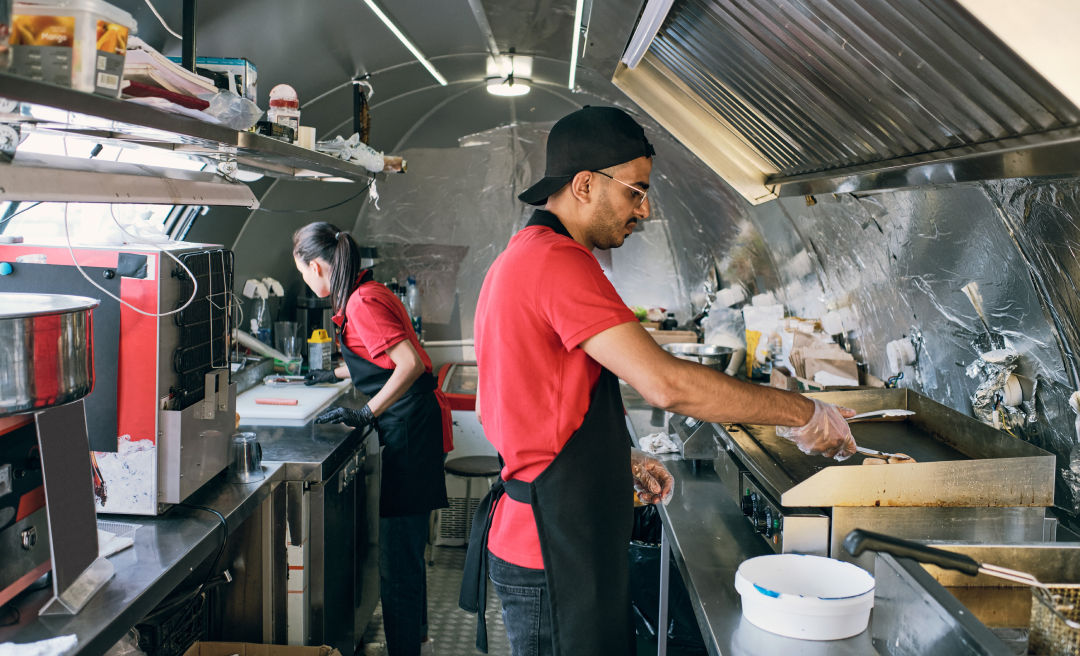 The situation in the recruiting market for the catering industry is tense. In order to find suitable staff for your business, you should become active yourself. Show your restaurant from its best side and stand out from the competition. With the following tips, you can significantly improve your chances of finding qualified staff:  
1. Present your restaurant in the best possible way on the internet
Jobseekers get most of their information on the internet. If you are looking for staff, it is therefore very important that your restaurant has an attractive website with contact information. In the best case, you can also advertise the vacancies on the website. Therefore, make sure that you have a professional website for your restaurant and that the information on the website is up-to-date.  
2. Make a good impression with your local restaurant
A good first impression is half the battle. That's why your restaurant or delivery service should have a pleasant atmosphere. Not only customers, but also staff and applicants should feel comfortable in your shop. This includes, above all, cleanliness and order. Applicants like to look in advance at the restaurant they are considering as a place to work. Therefore, make sure that your restaurant always looks inviting and not only on the day when the applicant has announced his or her arrival.  
3. Offer a well-equipped working environment and employee benefits as an incentive.
A well-equipped working environment and employee benefits help to inspire new staff and retain them in the long term. Digital support, such as a modern cash register or a shop system from orderYOYO, make everyday work easier and reduce stress in the restaurant. A modern shop system reduces the number of telephone orders and relieves the kitchen and service staff. This helps to improve the atmosphere in the team and also shortens the training period. Other benefits, such as free drinks at the workplace or meal vouchers, also support employee satisfaction. Also, be honest about working hours and tipping arrangements. Only those who play their cards close to their chest will be able to retain employees in the long term. It is best to arrange a trial day with the applicant. This is the best way for you to get to know each other and assess suitability.  
4. Create an appealing job advertisement
A successful job ad should be clearly structured and free of errors. Play it safe and ask those around you to check your draft.
This is what your job ad must contain
Information about your restaurant, such as location, target group, type of cuisine, etc.

Type of employment: full-time, part-time, mini-job

 

Job description: position, starting date, task

Applicant profile: qualifications, work experience, language skill

Employee benefits

 

Form of application: Written, online etc.

 

Contact details and contact person

 
Place the job ad online
Most job seekers first look on the internet to find out about job vacancies in the area. That's why it's important to post your job ad online. Use your website and social media channels, such as Facebook and Instagram, to advertise the vacancy and attract applicants. It can also be worthwhile to post a job ad on Ebay Classifieds. There are also many general and sector-specific job portals where you can advertise.
Distribute the job advertisement in the neighbourhood
Especially in the catering industry, personal contacts are everything. Use your environment to expand your recruitment search. It doesn't matter whether it's friends, relatives or restaurant visitors: everyone in your environment could happen to know your potential new employee. A poster with the job advertisement or flyers in your restaurant can also help to find suitable staff. You can increase the effect if you offer a reward in the form of restaurant vouchers for a candidate referral. Many regional newspapers also offer space for advertisements. This is another place where job seekers often find out about vacancies.
Conclusion: If you work hard to find good gastronomy staff, you will find them.
With the above-mentioned recruitment tips, nothing can stand in the way of your success. Always keep in mind that you have to be proactive in order to find new staff. Create an environment where people enjoy working and are paid fairly to keep your staff loyal to you and your restaurant.  
Good luck in your search!