360º Marketing Explained:


Push

N

otifications
Reach out to your customers instantly and efficiently
Set up Push Notifications
Push Notifications are the fastest way to reach your customers
Your branded app allows you to send Push Notifications to your customers free of charge. Push notifications are a very effective way of instantly reaching out to your customers, directly on their smartphones.
We send Push Notifications to your customers who have downloaded your branded app, which reminds them to use it and order directly from you.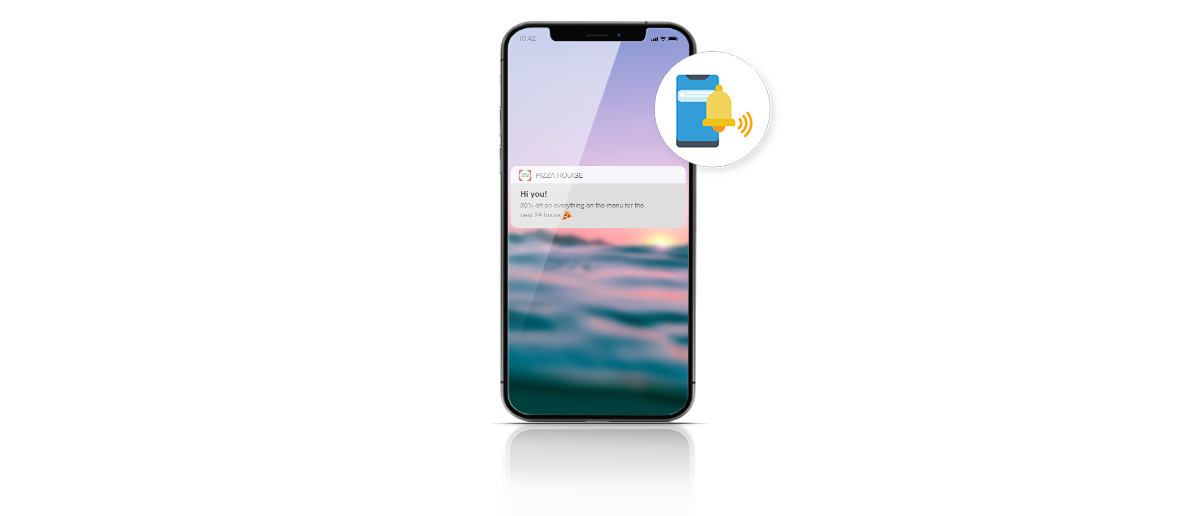 Send Push Notifications to increase frequency of app orders
Customers who order through your app are more loyal and order more frequently. They also place larger orders, which helps increase your average order size.
Get more orders with Push Notifications
Following their first order we start a flow of reminder notifications to your app customers, so they know where to order from, the next time they are hungry.
Create a special offer on your slow days and increase the number of direct orders. By sending customers a Push Notification they instantly become aware of your offer and will be more likely to place an order.