What was once considered progressive in the realm of digitalization a few years ago is now expected as a standard service in the gastronomy industry. An increasing number of customers consider free guest WiFi to be essential. To keep up with the competition, gastronomy businesses should take action and provide an internet hotspot for their guests. Fortunately, setting up such access is usually quick and straightforward. In general, the more your gastronomy business focuses on delivery and take-out services, and the higher the proportion of individual guests (e.g., in cafes where people often work in the mornings), the more important a guest WiFi becomes for your establishment. In the following, we will explain what you should consider.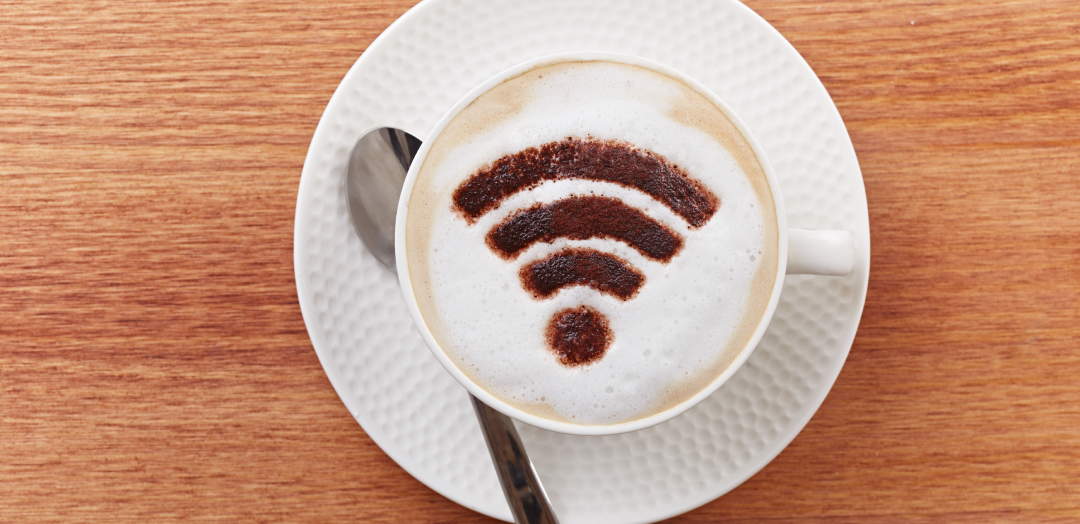 Advantages of Guest WiFi
Currently, approximately 60% of all gastronomy businesses offer free guest WiFi to their customers. Nowadays, nearly everyone carries a smartphone and desires constant connectivity. It is extremely convenient for guests not to rely on their mobile data during their restaurant or café visits. 
By providing an internet hotspot as an additional service, you offer the following benefits: 
Increased customer satisfaction

 

Higher chances of retaining regular customers

 

More word-of-mouth recommendations

 

Increased customer traffic

 

Higher revenue through more customers and longer stays

Competitive advantage over competitors

 

Free advertising

 

Greater reach on social media platforms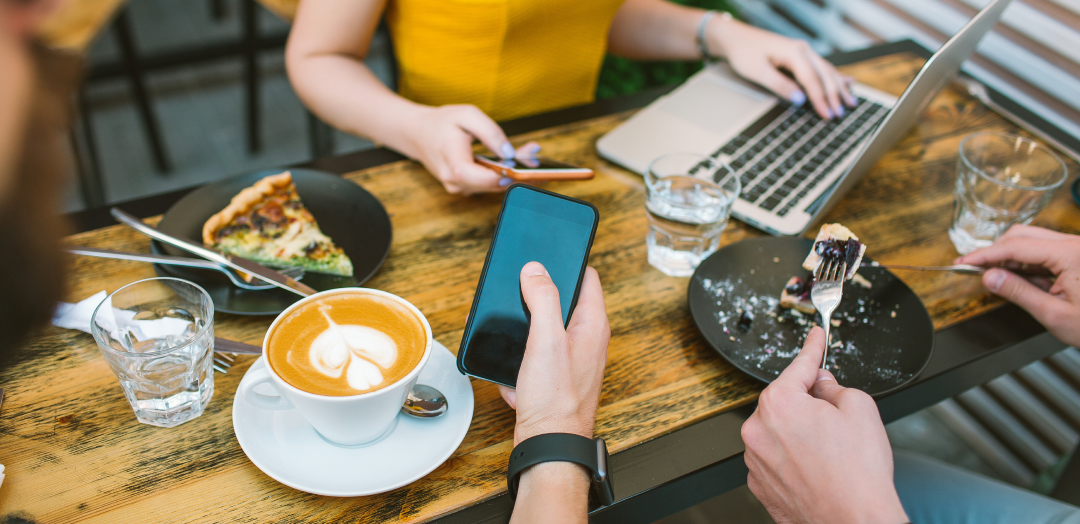 Setting Up Guest WiFi
In most cases, you do not need to purchase additional devices for guest WiFi. However, to protect your main network, it is advisable to set up a separate guest access for your guest WiFi. Although both networks run on the same router, each access has its own IDs and passwords. This prevents guests from knowingly or unknowingly introducing viruses into your home network or gaining access to internet-connected devices. Setting up such a guest WiFi is typically a self-contained process that requires minimal effort. 
Liability for Guest WiFi Access
According to a 2018 ruling by the Federal Court, individuals who provide WiFi access are only liable for punishable data exchange if they are the ones who caused it. For example, if a guest illegally downloads music or movies through your guest WiFi without your knowledge, you cannot be held liable. Consequently, claims for damages are excluded. 
You should always inform users of your guest WiFi that you cannot guarantee uninterrupted internet connection, and they use the WiFi at their own risk.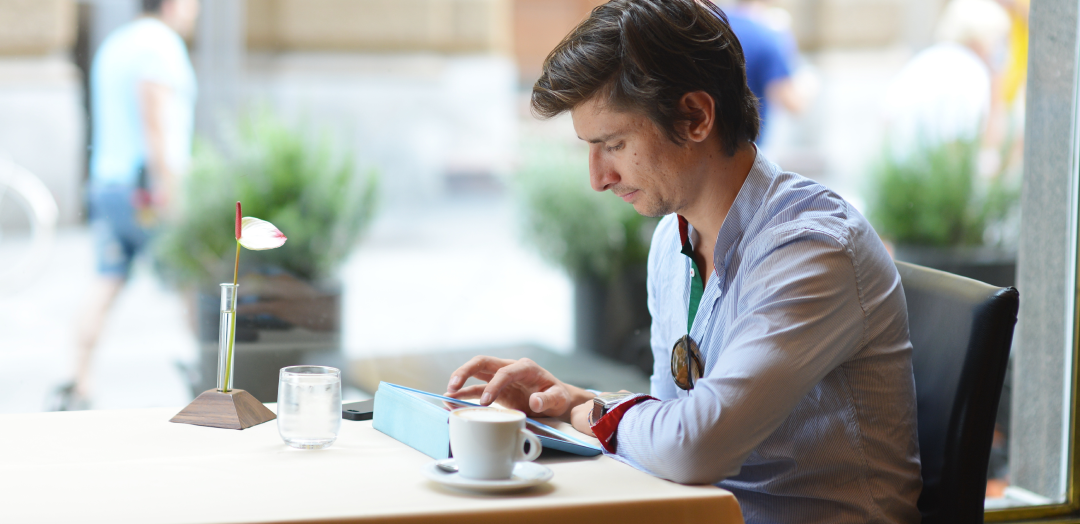 Guest WiFi Checklist
Position the router in a central location in your establishment to avoid connection issues.

 

Check and, if necessary, upgrade to a fast and stable internet connection.

 

Set up a separate subnet for the guest WiFi.

 

Provide easy access to the login credentials (password) for your guests, e.g., on the menu or via QR code.

 

Choose a secure password (and change it regularly).

 

Set up a firewall for the router.

 
Guest WiFi as a Marketing Tool
When your guests use your WiFi, it provides an excellent opportunity for targeted and automated marketing. You can offer various options for accessing your WiFi, allowing customers to directly rate your restaurant on platforms such as TripAdvisor, Google, or social media. Additionally, you can organize contests or actively seek feedback from your guests to improve your service. If you store your guests' contact information, you can initiate additional promotional activities such as newsletters, coupons, and more.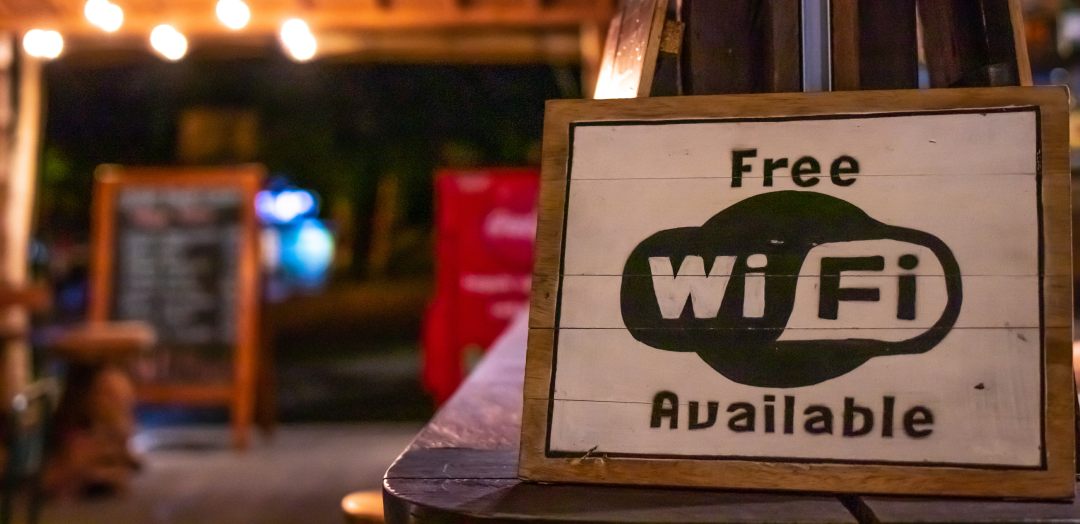 Costs for Guest WiFi
The costs for guest WiFi depend on the provider and typically amount is less than £60 per month. In most cases, no significant investments are necessary as long as the performance meets the number of users. It is advisable to inquire with your provider about a business model, specifically designed for commercial (rather than private) use, and seek advice on the required hardware, updates, and security measures. 
Conclusion – Guest Wi-Fi as a Hotspot for Your Restaurant
Free guest WiFi is now a standard service in the gastronomy industry. Younger guests, in particular, appreciate a stable and free WiFi connection in restaurants, cafes, or bars. For tourists and business customers, WiFi is often a crucial criterion when choosing a restaurant, making it a profitable advantage during lunchtime. Simultaneously, providing guest Wi-Fi gives you a competitive edge and meets the expectations of your customers. By offering guest WiFi, you incentivize your guests to stay longer, leading to increased revenue.